24 suppliers of sale strategies solutions were presented in the latest Gartner report: "Market Guide for Retail Execution and Monitoring Solutions for the Consumer Goods Industry".
The authors of the report state that: "Success, in the context of the implementation of sales strategies, is based on focus, consistency, and transparency. Being focused ensures that sales teams work on the right tasks. Consistency ensures the constant learning process. Transparency means that an entire organization can use available data to make better decisions and develop the business. In order to achieve those goals, this solution has to be an integral part of the whole sales process".
eLeader was ranked third on a global scale. This is another outstanding achievement and a confirmation of our visibility on the international market.
''At eLeader we put an emphasis on maximum flexibility and readiness as well as on the ability to serve customers in all markets when it comes to implementing sales strategies. We adjust our strategy to the requirements of the modern market. As mentioned in the report, our solution meets Gartner's criteria in diversity, technology, and functionality. We are proud to meet 34 out of 37 required points. That score gave eLeader Mobile Visit the second place in following the ranking" – Paweł Gołubiak, Head of Workforce Solutions in eLeader.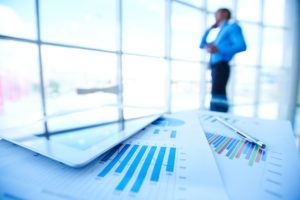 What information regarding consumer goods could be found in the report?
An award is granted to companies that provide the best systems with many advanced functionalities. This overview can be useful for companies looking for global solutions that can be adapted to local requirements. For REM solutions it is worth noting how the system handles merchandising and optimizes activities.
The report is available under the following LINK.
Gartner does not promote in its publications any of the described providers of solutions, products or services, nor does Gartner suggest a choice of only the most highly rated and distinguished ones. Gartner's reports are based on the work of Gartner's research team and should not be construed as statements of fact. Gartner makes no warranties, express or implied, with respect to its research, including warranties of merchantability or fitness for a particular purpose.