During this year's Gala Mobile Trends Awards, Finanteq's application created for Santander Bank won the 1st place in the Internet users' voting for the best mobile app.
There are plenty of facilities available for Santander's customers, including modern payment solutions such as BLIK, Google Pay, Apple Pay, Fitbit Pay, Garmin Pay, HCE as well as mobile transaction authorization with the use of qualified electronic signature (QES). The unique component of Santander mobile banking app is its lifestyle component. It allows its customers to carry out their daily activities such as ordering a taxi, purchasing bus tickets, paying for parking, etc. in the most convenient way.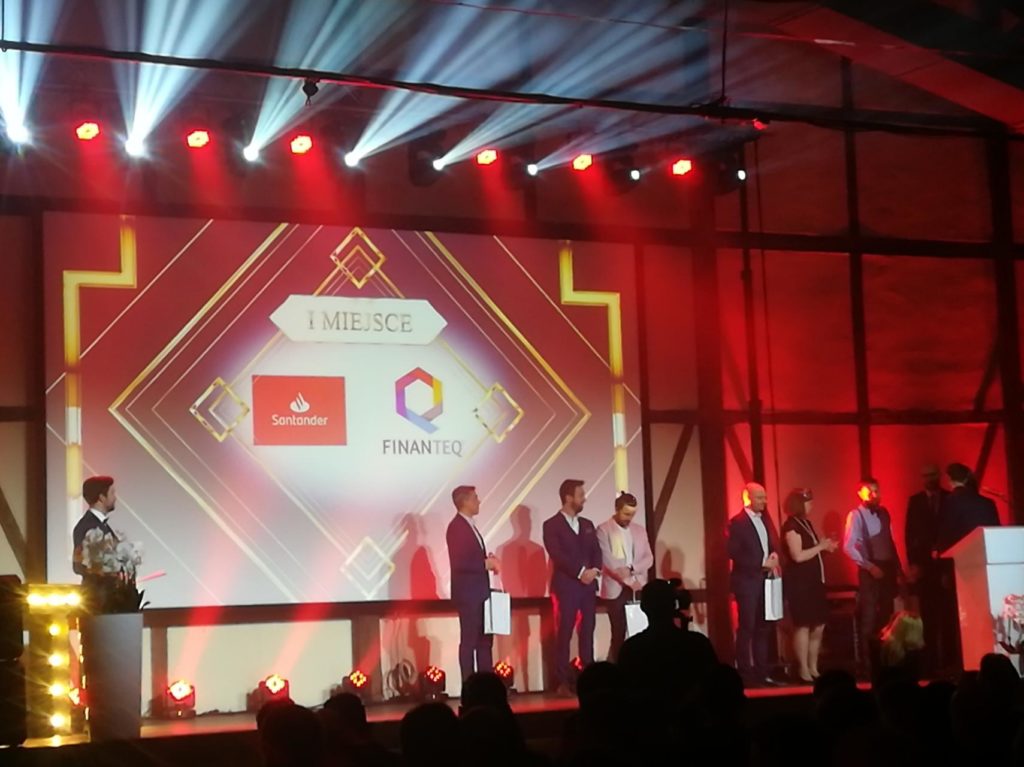 This year's award despite being the most satisfying is not the first award granted to our solutions during Mobile Trends Awards. Finanteq and eLeader applications have been recognized in the various categories during previous editions of MTA.
We are glad that our solution has been appreciated by its users.